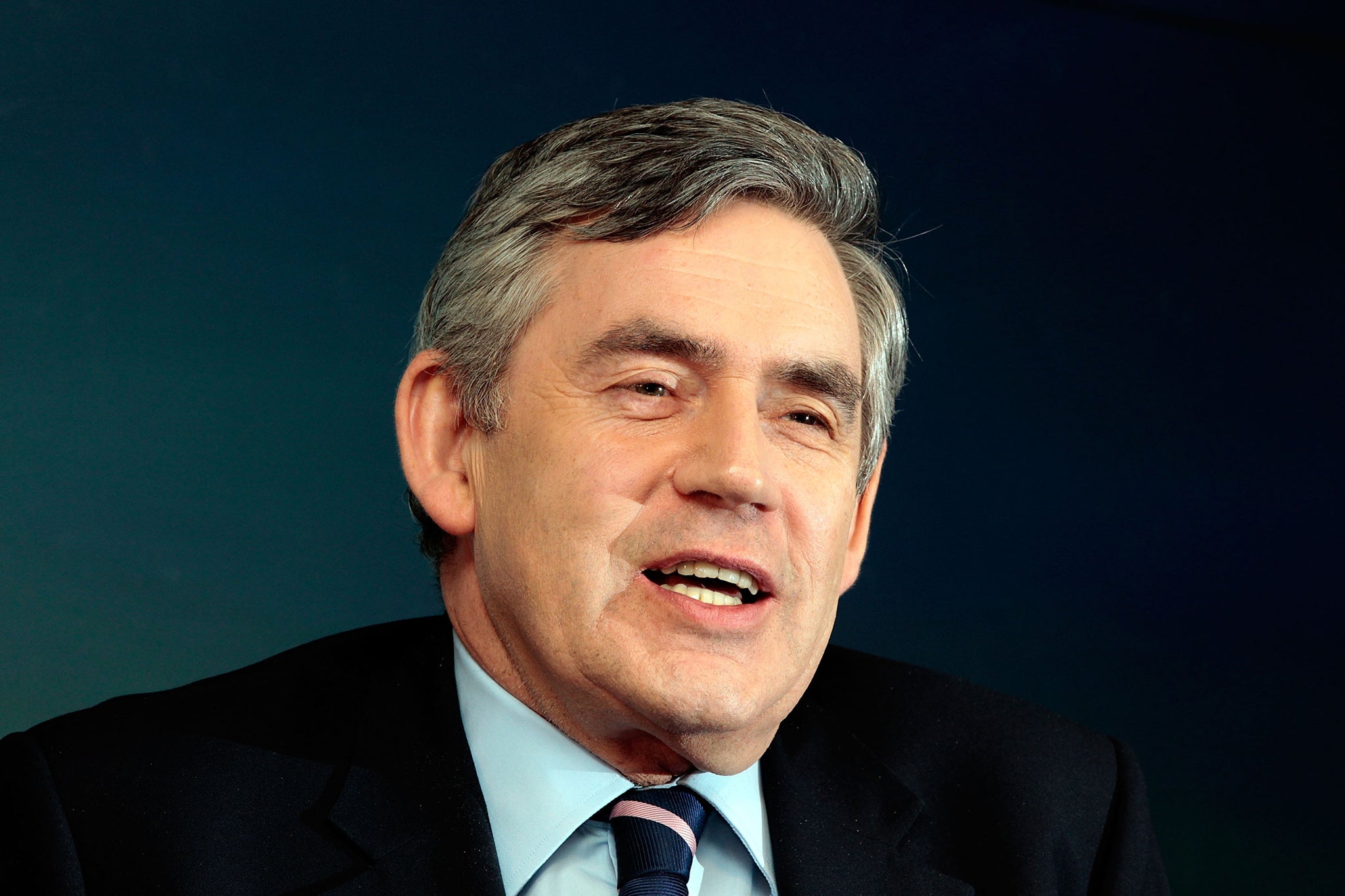 Gordon Brown became Chancellor on 2 May 1997, replacing Ken Clarke after Tony Blair scored the first of three successive electoral victories for the Labour Party.
Mr Brown had no previous ministerial experience – Labour had been out of power for 18 years – but had spent five years as Shadow Chancellor, during which time he worked hard at re-establishing his party's financial credibility. His term as Chancellor ran for just over ten years (May 1997 to June 2007), making him the longest serving Labour Chancellor and the Chancellor with the second longest period ever of continuous occupancy of 11 Downing Street. As such, he was a dominant financial figure in the Noughties.
Like many of his predecessors, his background was far from the field of economics. He gained a first-class honours degree in history from Edinburgh University and went on to obtain a PhD in history. He is frequently referred to as "a son of the manse" because his influential father was a minister in the Scottish Church.
His first act on becoming Chancellor was to give the Bank of England operational independence, effectively removing politics from the setting of interest rates – an area the current Prime Minister has showed signs of revisiting at the 2016 Conservative Party Conference. Gordon Brown's first Budget was in July 1997, eight months after Clarke's final autumn Budget. He reverted to spring Budgets thereafter.
What he did
Gordon Brown's debut Budget was a radical change from the previous run of Tory Budgets and included some key changes which have survived to this day:
In what was to be subsequently described as a "raid on pension funds" Brown removed the entitlement of pension schemes to reclaim the tax credits on UK dividends with immediate effect, raising an estimated £5bn a year. Charities suffered a similar loss, phased over five years from 1999/2000.
He cut the tax credit on dividends to 10%, effective from April 1999 and made it no longer payable to non-taxpayers and PEP investors from that date. The change in credit meant that to avoid an increase in personal tax on dividends, new dividend tax rates were introduced (10% for basic rate taxpayers and 32.5% for high rate taxpayers) from 1999/2000. With hindsight, this was an early sign of the complexities the Brown Treasury would pile onto the UK tax system.
A £5bn windfall tax was introduced on privatised utilities to finance a welfare-to-work programme. However, businesses generally also benefitted from a 2% cut in corporation tax to 31% (21% for small companies) and higher capital allowances.
Stamp duty on properties began an upward march which has continued ever since. The flat rate of 1% for properties valued at over £60,000 was replaced with the notorious slab approach that meant a top rate of 2% for properties costing over £500,000. Based on Nationwide prices, the effective SDLT rate was on a property costing £0.5m in 1997 is now close to 7%.
Tax relief for mortgage interest (on the first £30,000 of loan) was cut from the 15% set by Mr Clarke in 1993 to 10% from April 1998.
Plans for  Individual Savings Accounts (ISAs) were announced, to replace the Personal Equity Plans (PEPs) and Tax Exempt Special Savings Accounts (TESSAs) launched by his predecessors. ISAs eventually arrived in 1999.
We'll be publishing more about Gordon Brown's time as Chancellor tomorrow.